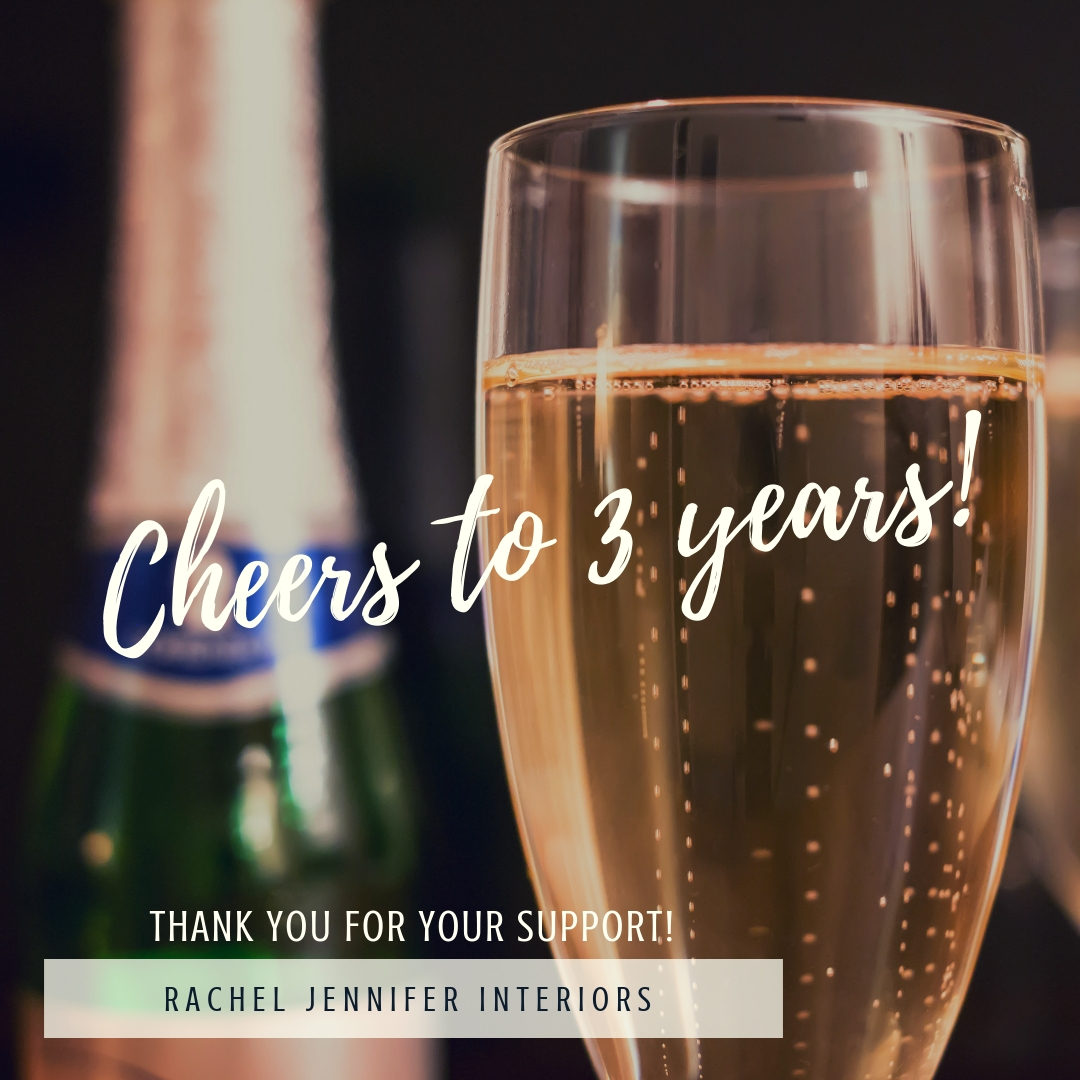 This summer marks 3 years in business for Rachel Jennifer Interiors!  And what a journey it's been. 
I started this business to help busy moms, families, and homeowners who are ready for a change - whether that means they are stressed out by their homes, selling their home or moving, ready to update their decor, or accommodating a major life change such as bringing a new baby home. 
It has been such a joy to bring people relief by helping them get organized, and make their surroundings a place they want to relax and spend time in.  Thank you to my clients, who welcome me into their homes and trust me & our team to help!
And of course, I am so grateful for the support of my friends and family, who have always encouraged me, brainstormed ideas, shared my posts, and told their friends.  The last 3 years have been a blast, and I'm looking forward to what the future will bring!