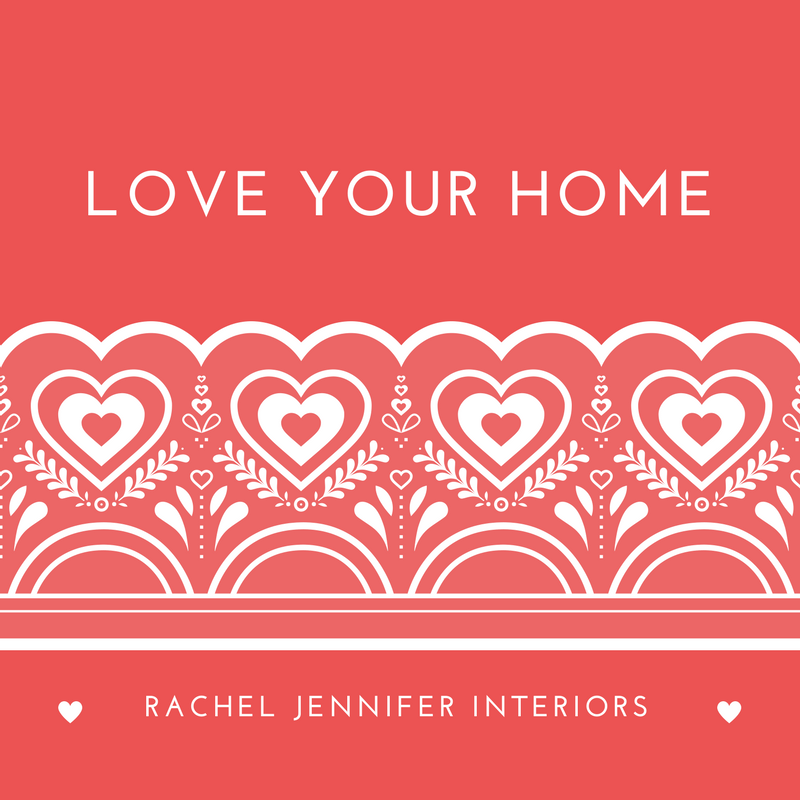 Your relationship with your home is much like your relationships with your loved ones.  Nobody is perfect, but we look past their faults and emphasize their merits.  When something isn't working or goes wrong, we communicate our feelings and work toward a solution.  Well that's the goal anyway.  We can do the same with our homes. 
It is very common to end up in a situation where you've found the location you love, but because of home prices you end up with a smaller space than you had envisioned.  Maybe you love the charm of an older home, but small closets were part of the deal.  When it comes to prioritizing space over stuff, location over square footage, these decisions aren't easy.  Luckily when we compromise, we can work with most any situation to figure out a solution that works. 
We bought our first house before we had any kids.  It's a 3 bedroom, and the bedrooms are a bit small at that.  After our first daughter was born, we had a room for her and still had a guest room.  But when we found out we were having the twins, we knew we would have to think outside the box for their sleeping arrangements!  We could have decided to move, but did I mention I was pregnant with twins and raising a toddler?  So, we made the obvious choice, to keep our oldest in the smaller bedroom, and have the twins share the slightly larger one.  Which was fine when they were in cribs.  But as they got bigger and so did their beds, we got a bit more creative.  We ended up having all three girls share the larger bedroom for sleeping, and use the smaller bedroom for playing & clothes storage.  They LOVE sharing a room, and I couldn't imagine it any other way.  I'll share some pictures with you all in an upcoming post, because we have always loved rearranging their rooms and creating fun spaces for them.
The point is, that if you're unhappy with your home, there is a path to falling in love with it again.  It will probably involve some tough decisions, prioritizing, and commitment to making it happen.  You can start by identifying what is and is not working.  Then, you can focus on addressing one challenge at a time.  Look online for ideas, or contact me to get the ball rolling.  Be cautious browsing Pinterest and Houzz for these types of solutions.  These photos are wonderful inspiration, but not what these homes look like from day to day.  With a little dedication and creative thinking, you can fall in love with your home all over again!