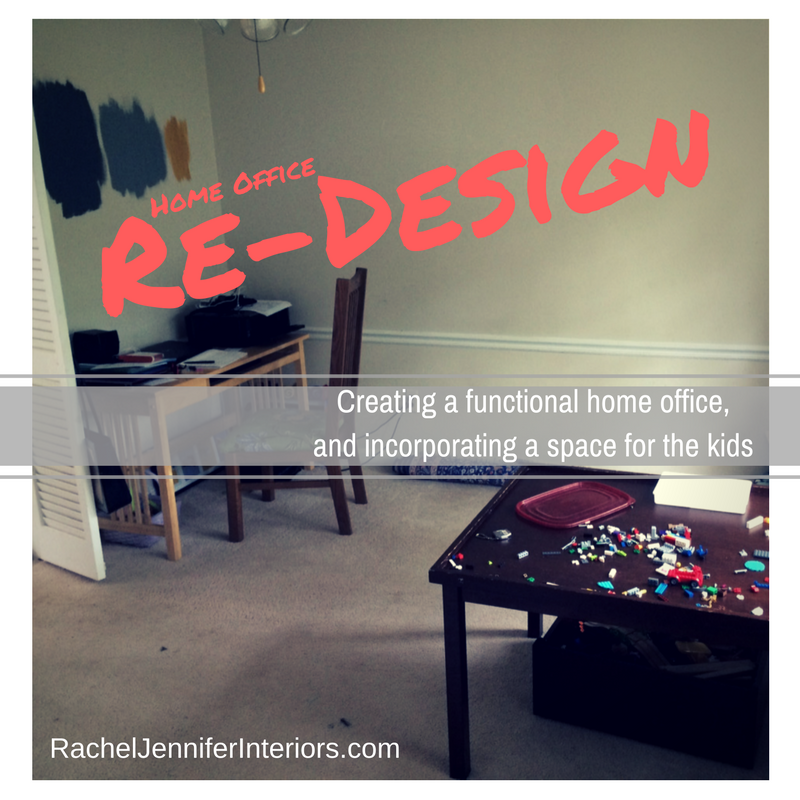 Today I am excited to share with you some photos from a recent project.  This work-from-home mom needed to carve out some workspace for herself, amongst the play space for the kids.  I think so many of us can relate to this concept of creating rooms that multi task!  She had a great space with beautiful windows to bring in plenty of natural light.  The room was probably originally a formal dining room, but with a dining table already in place near the kitchen, it was the perfect place for the home office.  Here is where we started.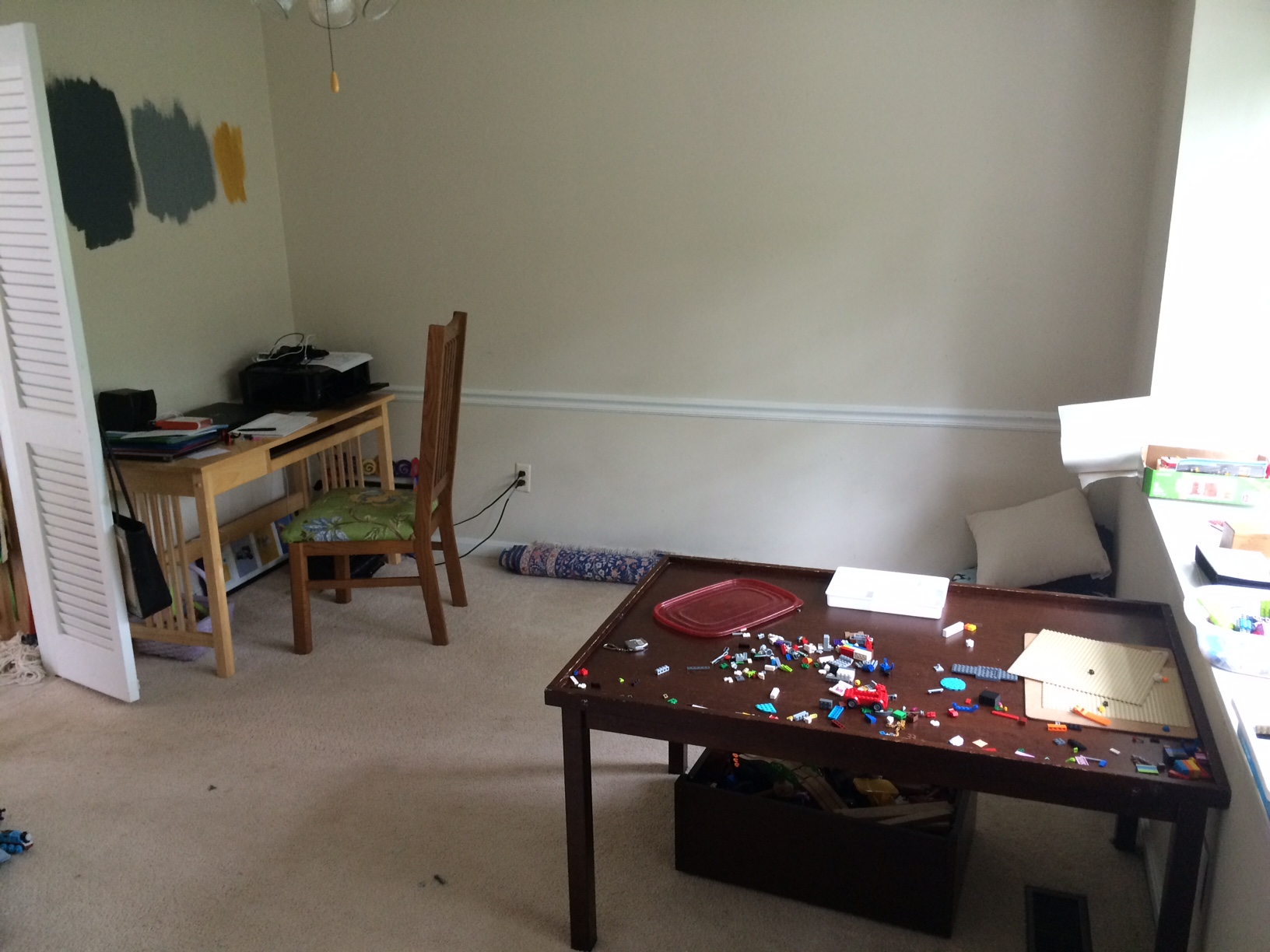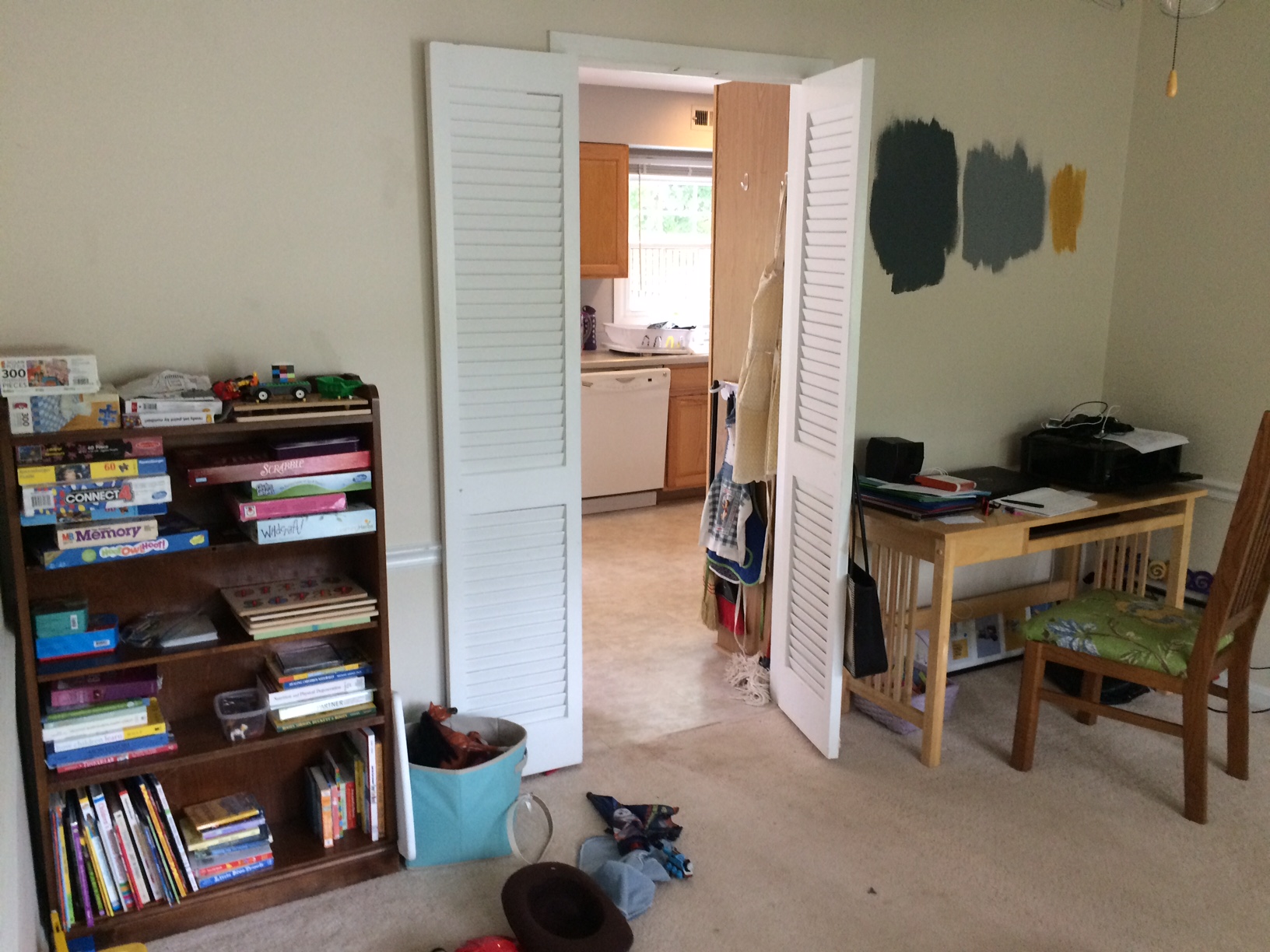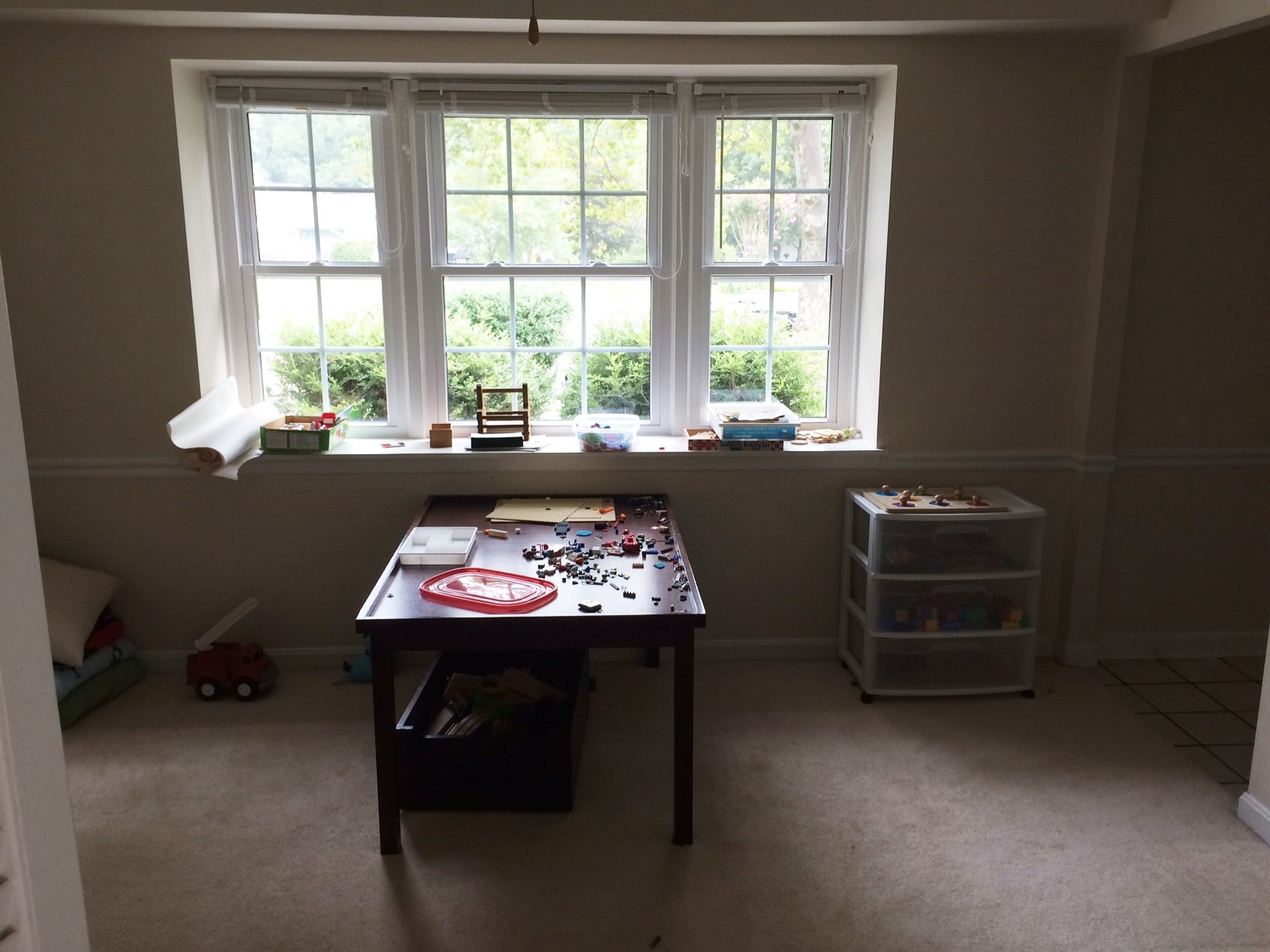 This project was particularly fun for me, because it incorporated many of the services that I offer.  When I arrived, my client was already debating what direction to go with the paint.  So we discussed what would be the best choice for the room and decided on a beautiful blue gray.  From there, we discussed options for the layout of the room, and selected furniture.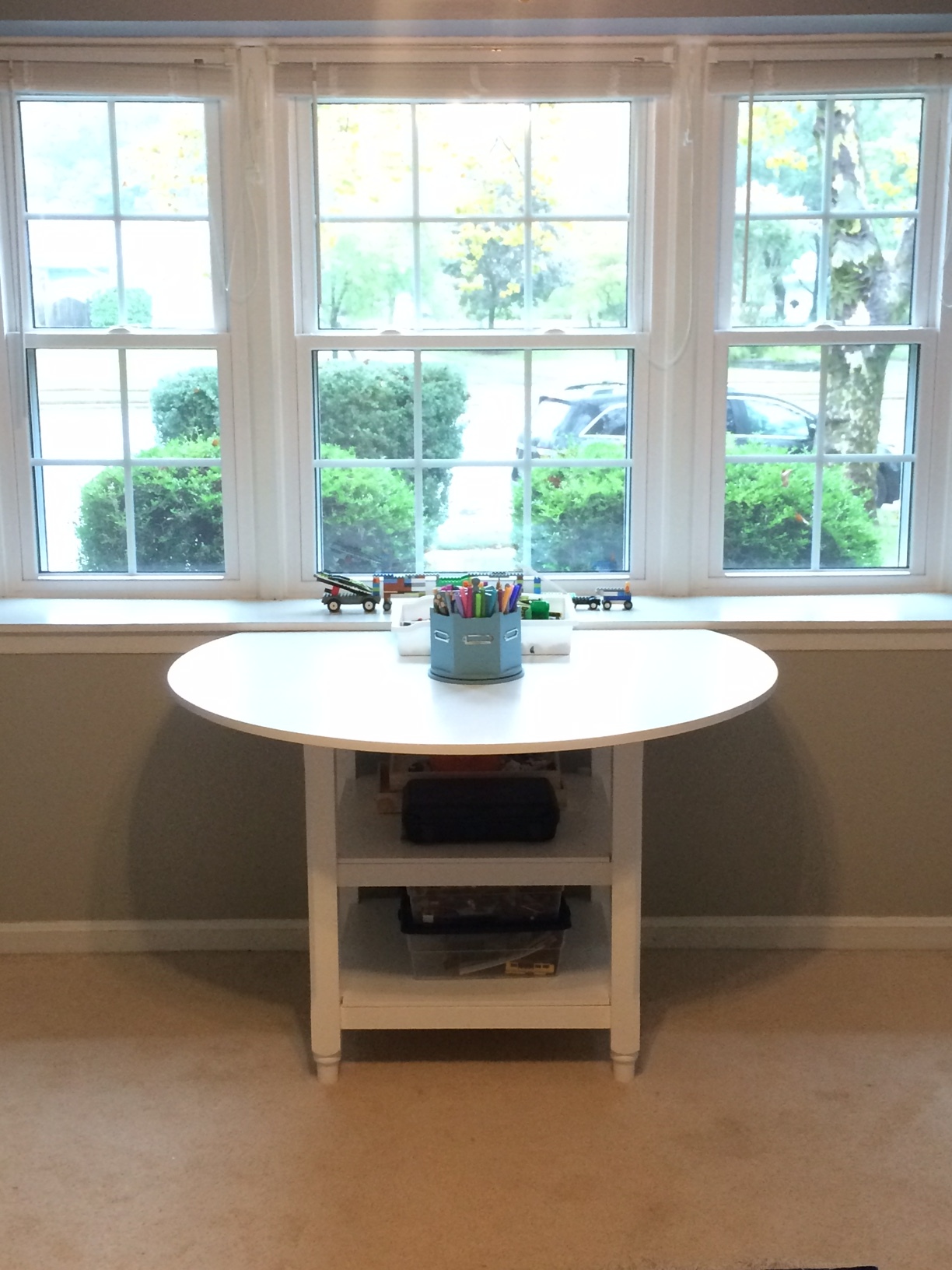 This table was the perfect combination of form and function.  Shelves underneath provide easy access to frequently used toys, and the drop leaf feature lets the table seamlessly blend in with the ledge under the window.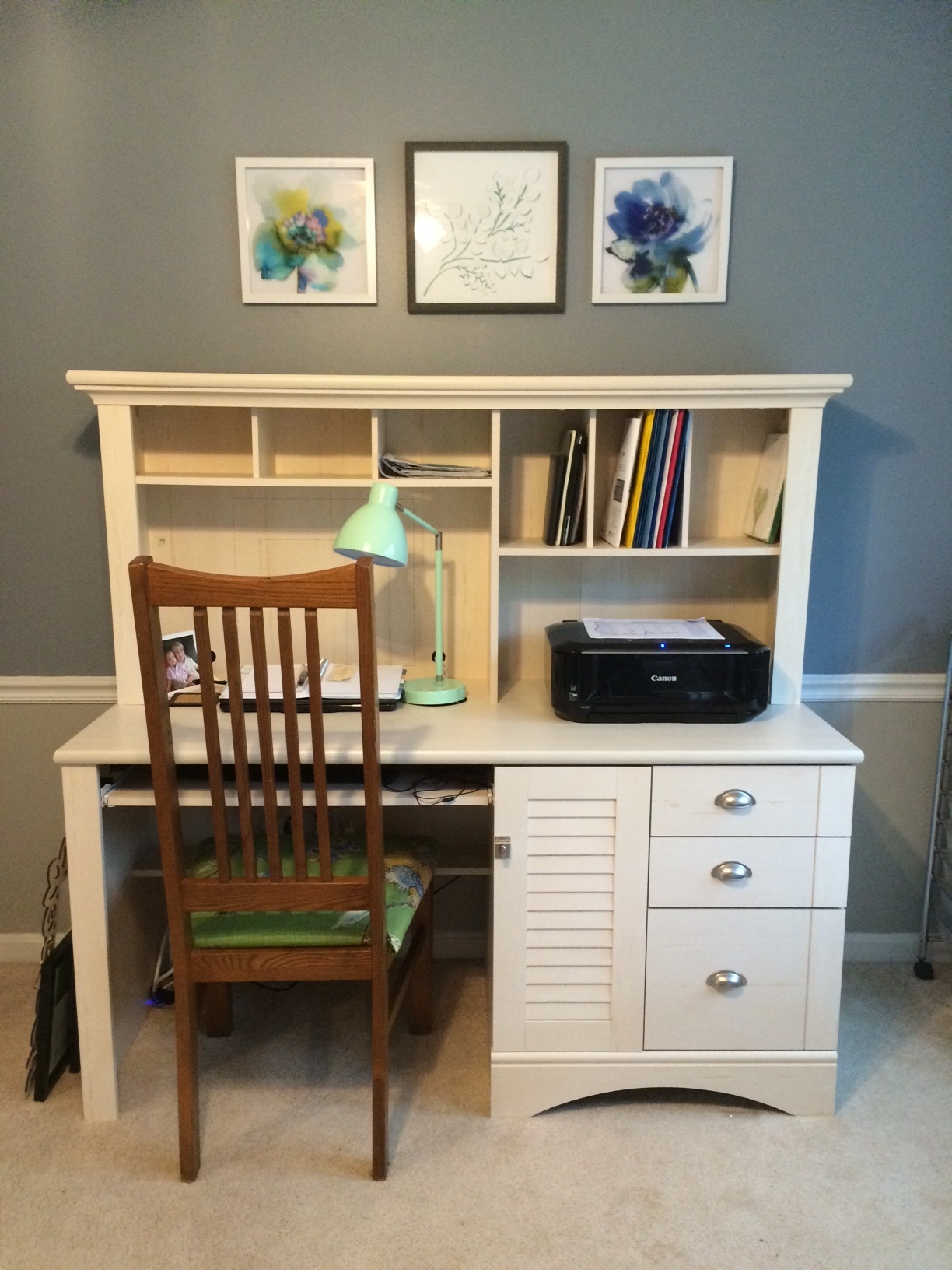 A space just for mom.  The proximity of the desk to the round table also allows mom to turn and join the kids to help with their projects or check their homework.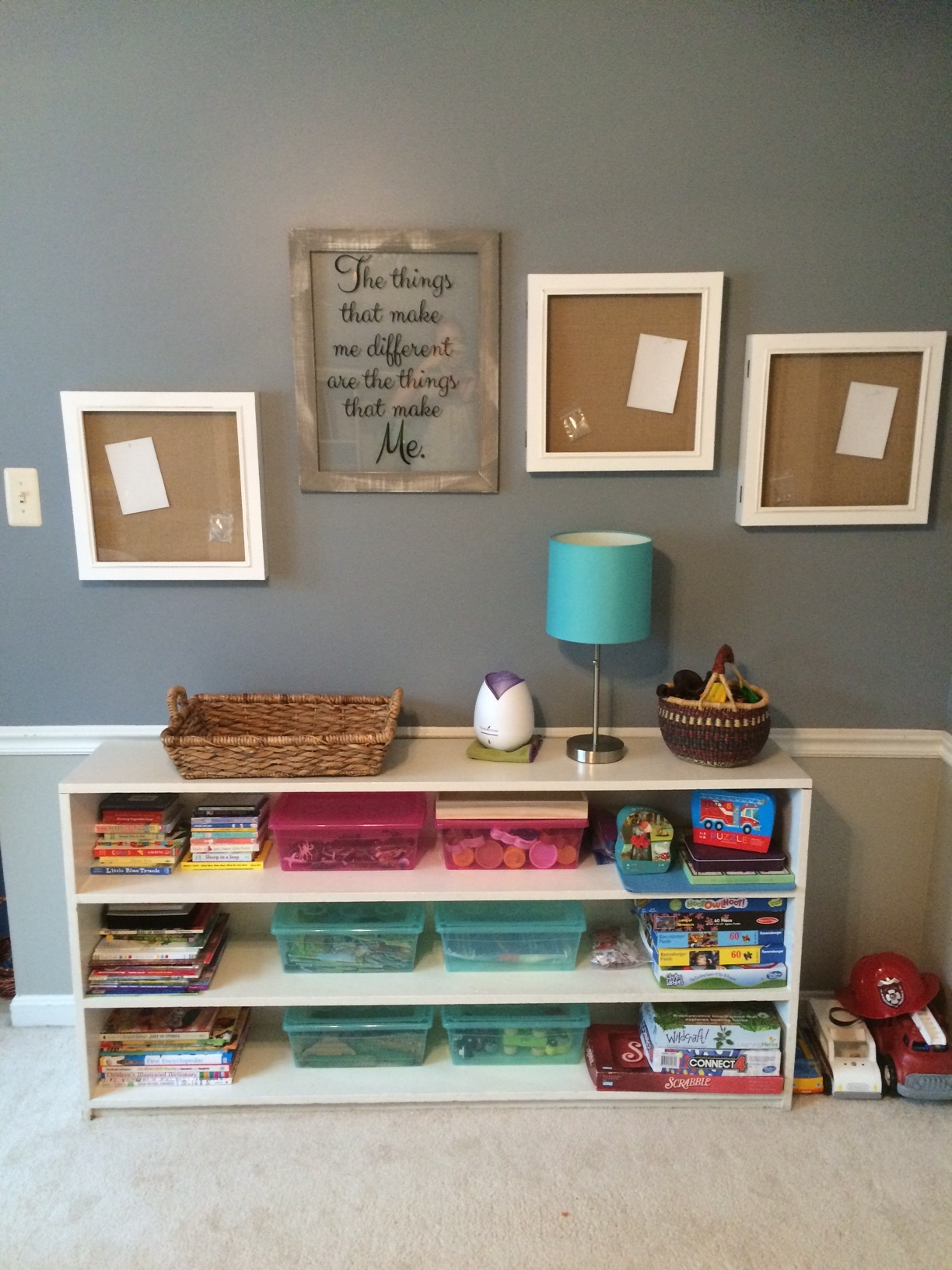 Traditional open bookshelves allowed us to use a combination of stacked books and games, and bins for smaller pieces.  The picture frames above are hinged, so they open with ease to update photos and artwork.
A final organizing session brought everything together and in its place.  Now both mom and kids have a place to work and create!