...in her purse!  But can she find anything in it?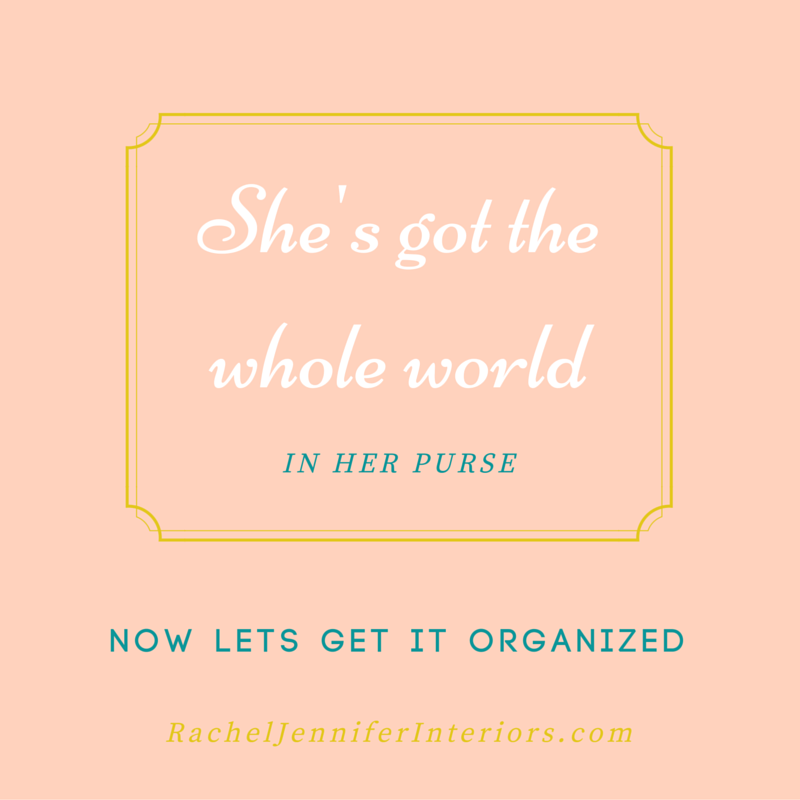 Women can be divided into two categories (according to science).  There's those of us that carry a small wristlet, or one of those phone cases that carries your ID.  They don't like to be weighed down by extra baggage.  And let's be real they most likely have a friend that is in the second category that can bail them out if they need anything.
The second category is for those that carry a large bag over their shoulder, that contains enough "must haves" to meet the needs of an entire girl scout troop for the weekend.
So, for those of us that cannot possibly leave the house without the tweezers and a flashlight (you know, just in case), here are some ideas (along with affiliate links) to keep it all organized.
I highly recommend the concept of grouping like things together.  Instead of everything rolling around your bag, this categorizes & corrals your belongings and makes them easier to find.  This also makes switching purses much simpler so nothing gets left behind.
Using a wristlet like this as a wallet inside your larger bag, allows you to easily convert from mom purse to date night.
Mesh bags are great for grouping small items together so they don't get lost in the shuffle!  Use a bag for cosmetics, a travel first aid kit, or small toys and crayons for the kids.
And of course, if you want to keep things simple, ziploc bags are your friend.  Especially if you carry a water bottle, pens, snacks for kids, or are going anywhere near the beach or the pool.  All it takes is one leaking item in your purse to wreak havoc on all the contents.
Bonus: a ziploc bag makes great waterproof protection for cell phones.  Just seal your phone in the ziploc bag to keep sand, water, and food spills out.  Touch screens still work through the bag!