This master bedroom closet had plenty of space, but lacked a system and some direction.  We were able to achieve a transformation using the original simple wire shelving with some additions.  This project was particularly rewarding, to bring some relief to a busy mom who deserved a beautiful space!
Here is where we started.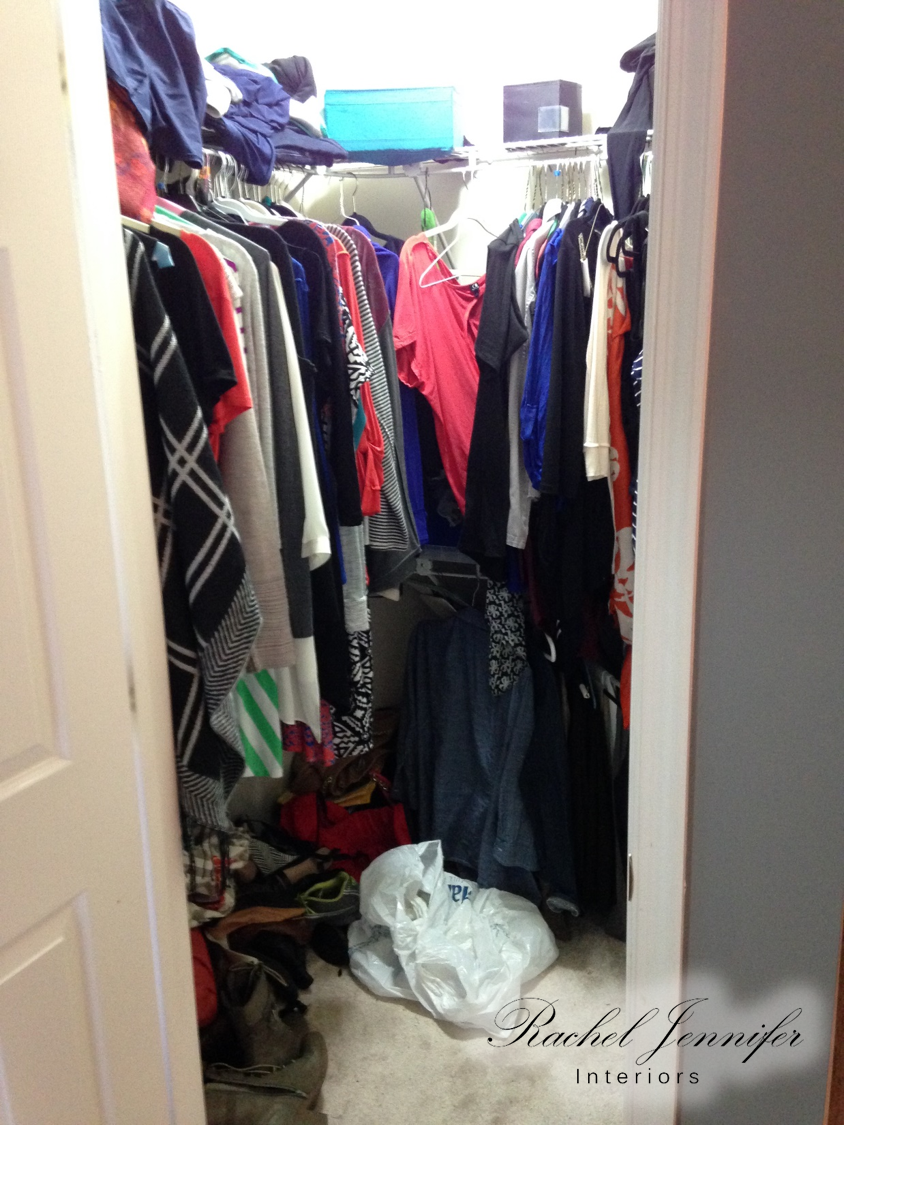 This closet shows that even if a space that has plenty of room, without a system and a place for everything, it can still feel small and overwhelming.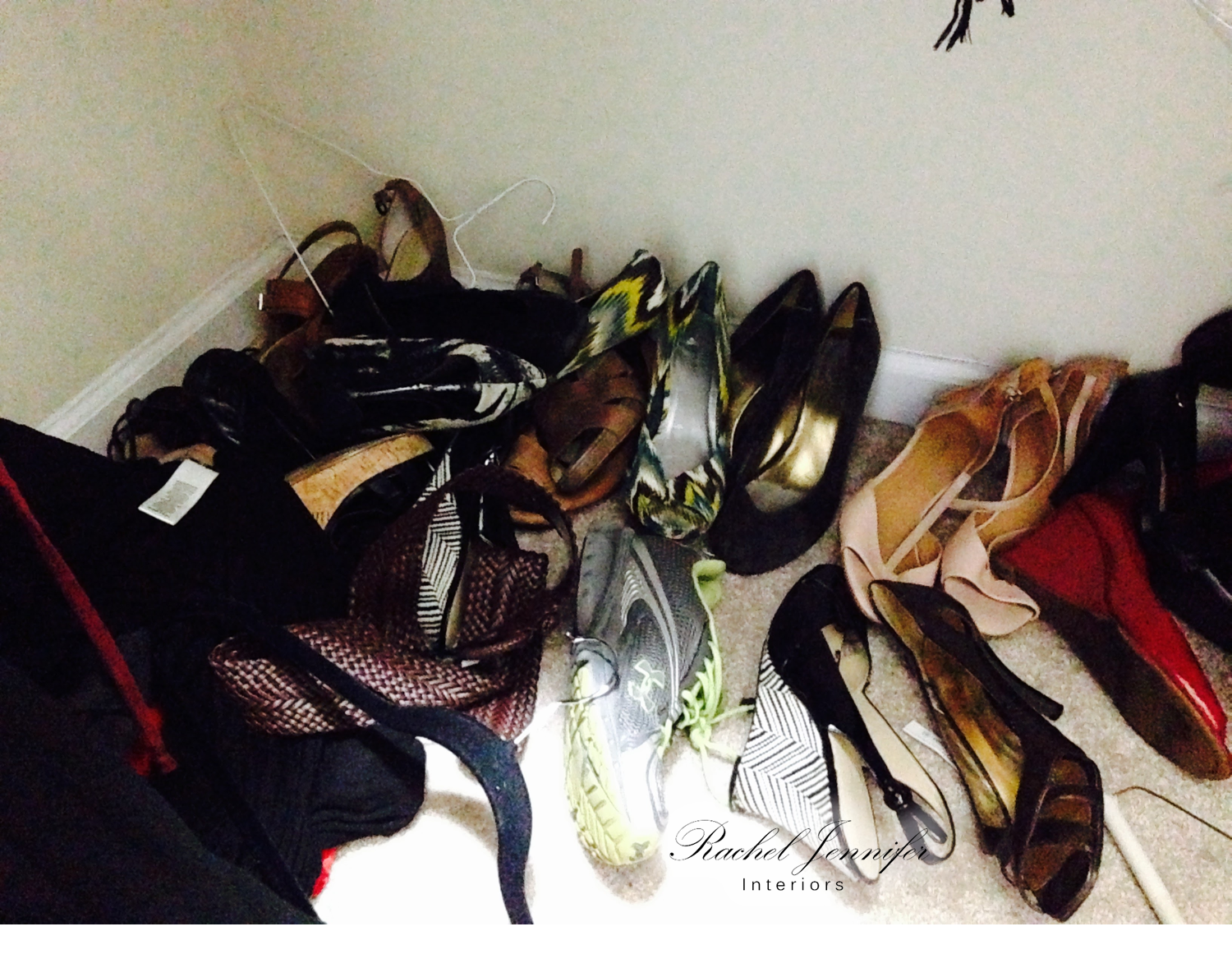 We added baskets to store seasonal and smaller items away but still within reach.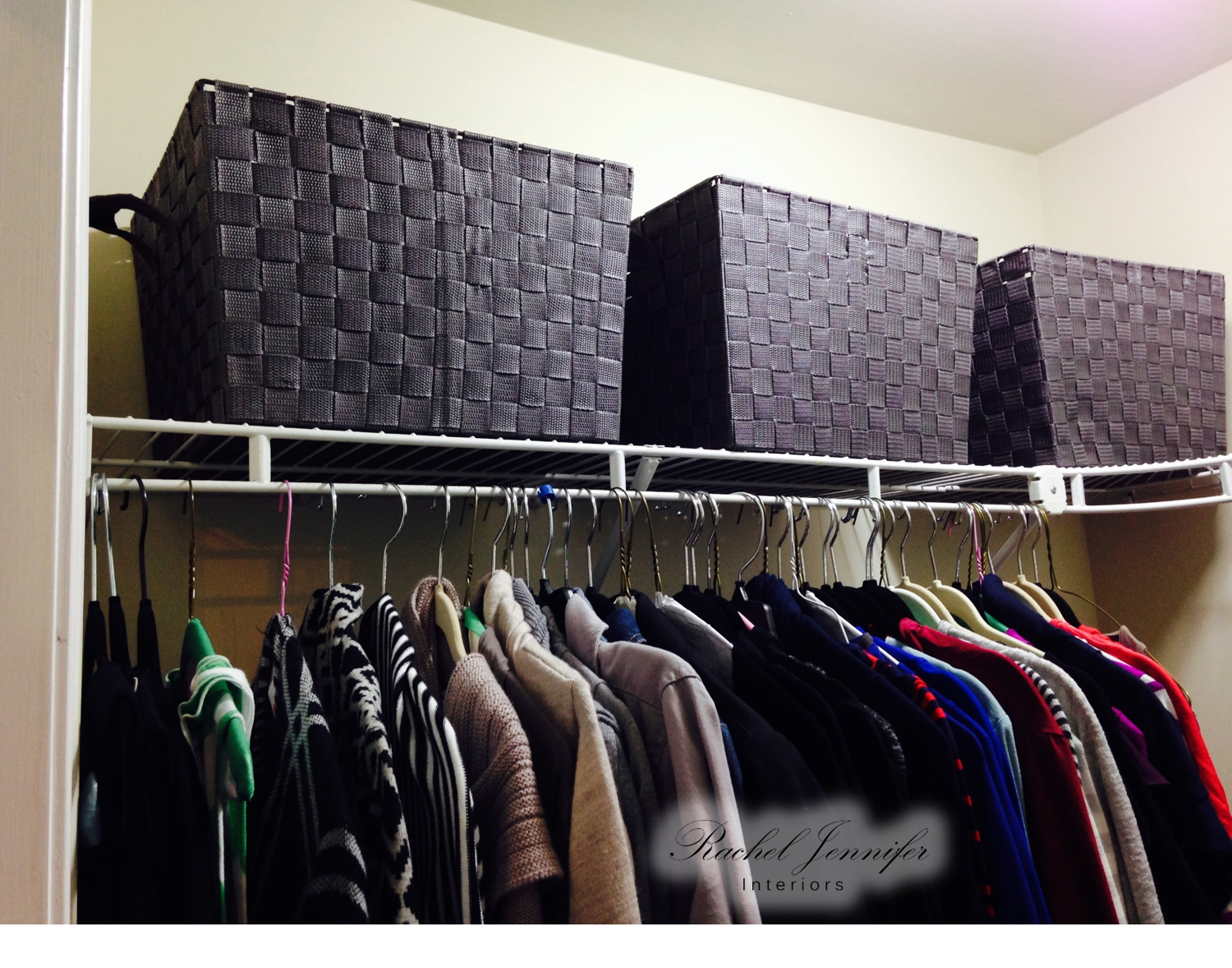 Vertical shelving allows for more shoe storage along the wall.  Also, unlike cubby style shoe storage, these open shelves allow more flexibility for shoes of different sizes.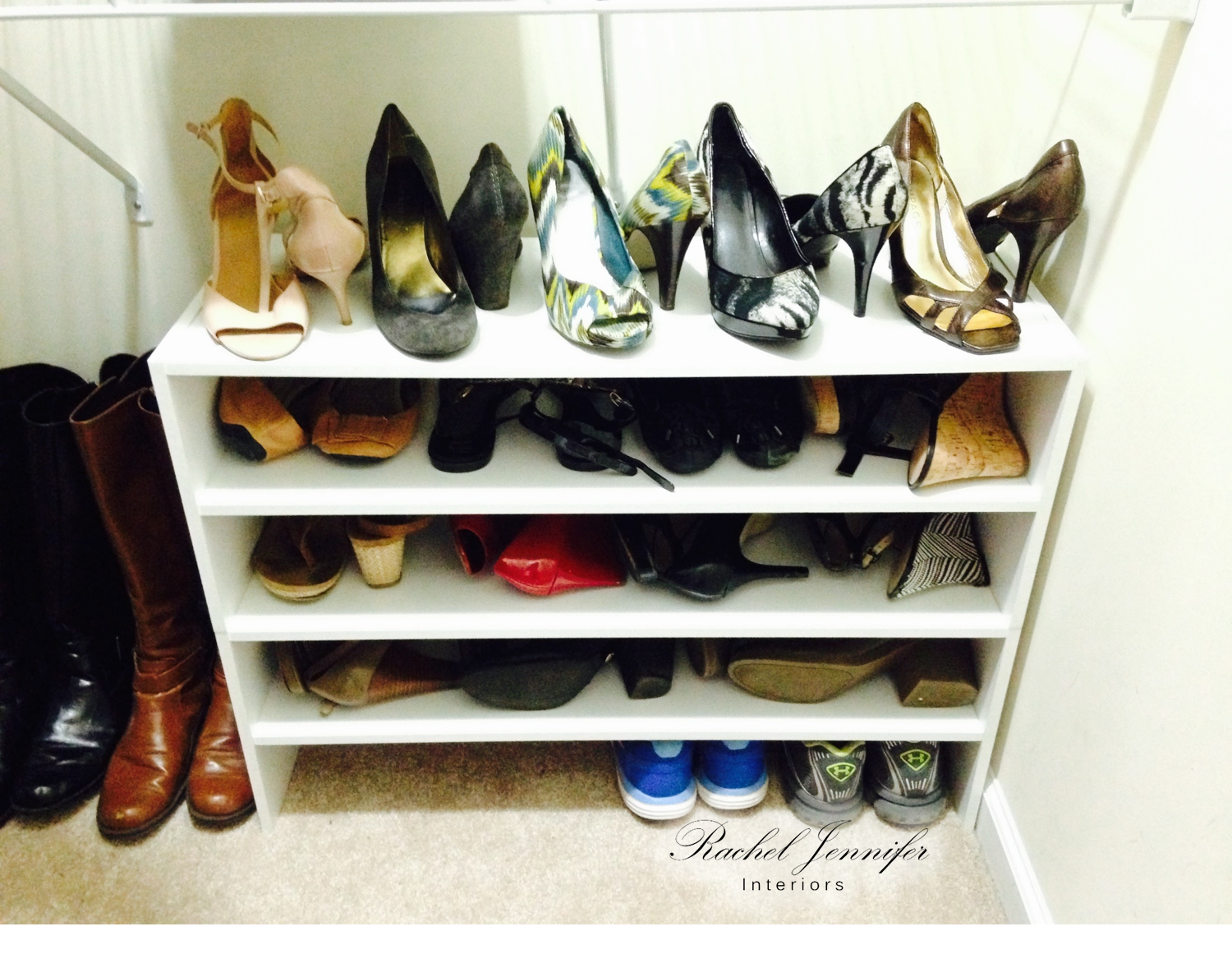 Designating different sections for hanging clothes and folded clothes makes this closet multi-functional.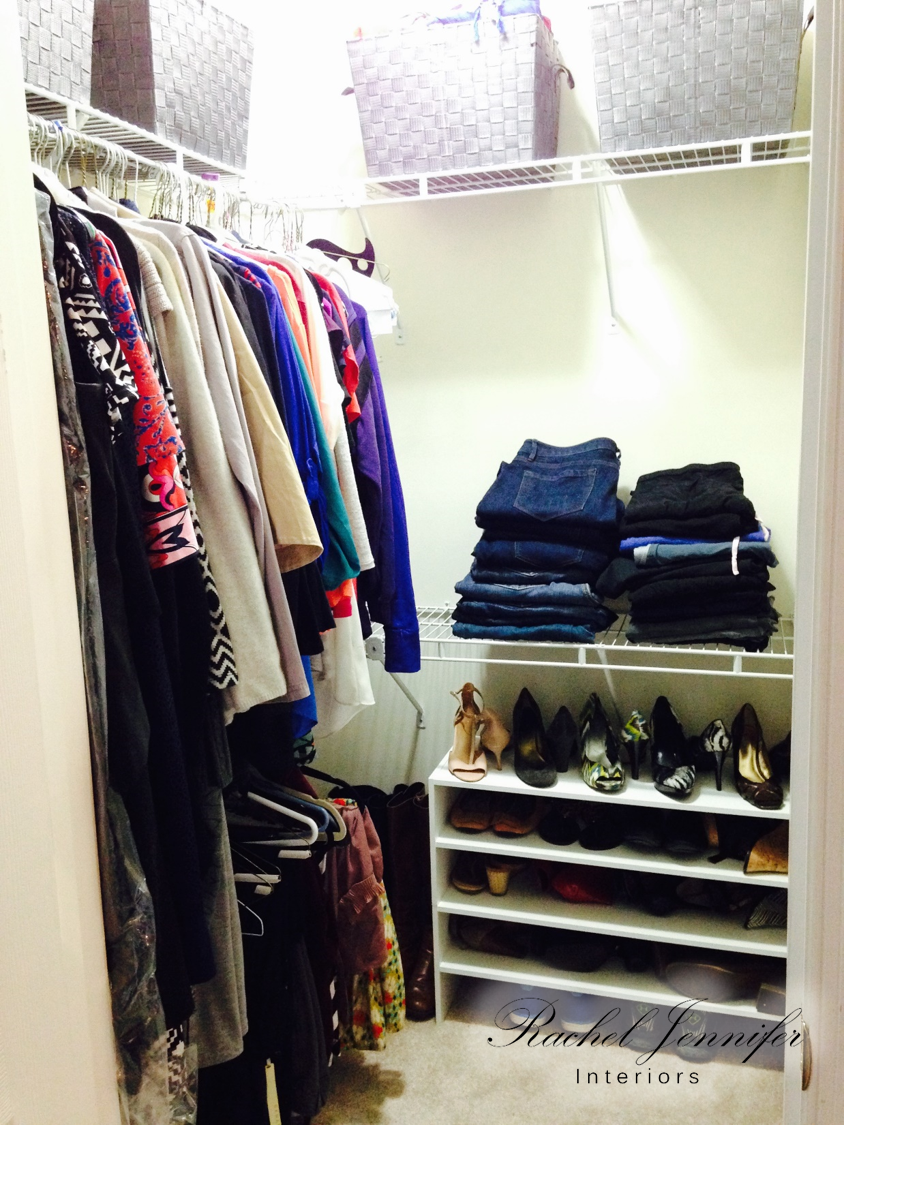 And finally, all the extra storage in the closet freed up some much needed drawer space in the bedroom dressers.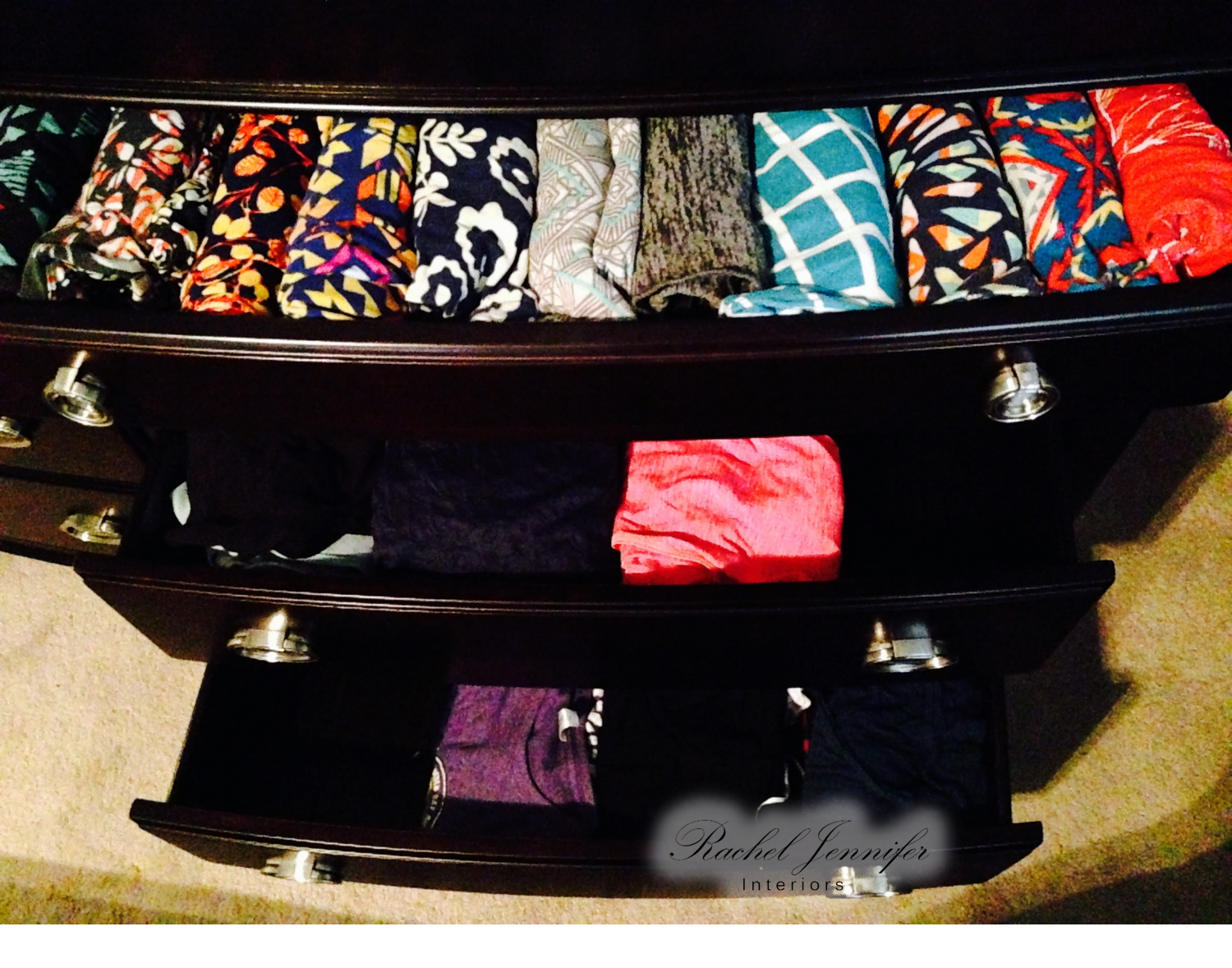 I had a bit of a Marie Kondo moment when I rolled each pair of leggings and lined them up!  
This is a great example of the way you can make inexpensive changes to an existing layout, and achieve a big difference in your space.  Projects like this are also good to tackle before listing a home on the market!  Imagine the difference between a potential buyer opening the door to a closet that is bursting at the seams, and stepping into a well organized, spacious closet.  
If you are planning on tackling one of your troublesome closets this spring, I'd love to hear about it.  Send pictures and let me know how it goes!