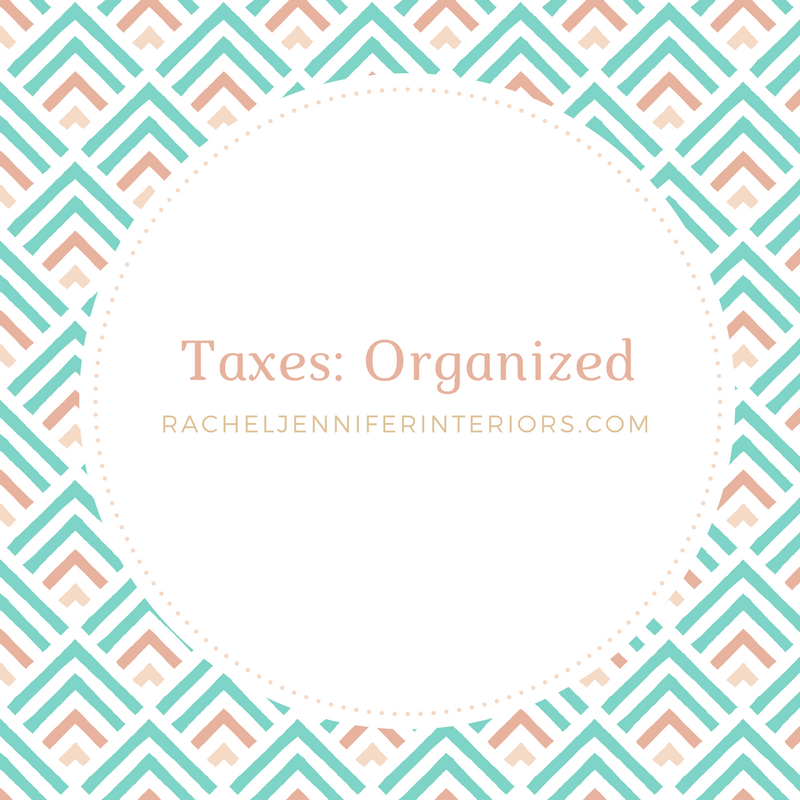 "In this world nothing can be said to be certain, except death and taxes."-Benjamin Franklin
Be more organized this tax season!  Read on for a few simple tips to make doing your taxes a little easier.
Start early
Don't wait until the last minute to file your taxes.  This eliminates the stress of a time crunch, and also gives you more time to track down additional statements or receipts if needed!
Paper documents
Use a folder to capture tax documents as they come through the mail in January.  When you sit down to do your taxes, they can all be found in one place.
Electronic statements
For statements that you receive via email, you have a few options.  You can print out the statement to include in your folder (see above).  If you prefer to keep them "in" the computer, flag them or create a folder in your email account for easy reference.
Account logins
Log in to your financial institutions' online accounts ahead of time, especially if it's been awhile since you last logged in.  This will ensure that you have the correct login info before sitting down to do your taxes.  In the event you need additional information or statements, you'll have easy access to the account, instead of wasting time resetting passwords.
There's an app for that
Use a mileage tracker to take the guess work out of business miles.  There are many to choose from, just make sure to choose one that give you a full report of personal and business miles.
Know when to ask for help
If and when your taxes become more complicated, hiring a professional can really make a difference in saving you time and maximizing your refund.  Research online tax programs as well as local tax services to find the best fit for you!