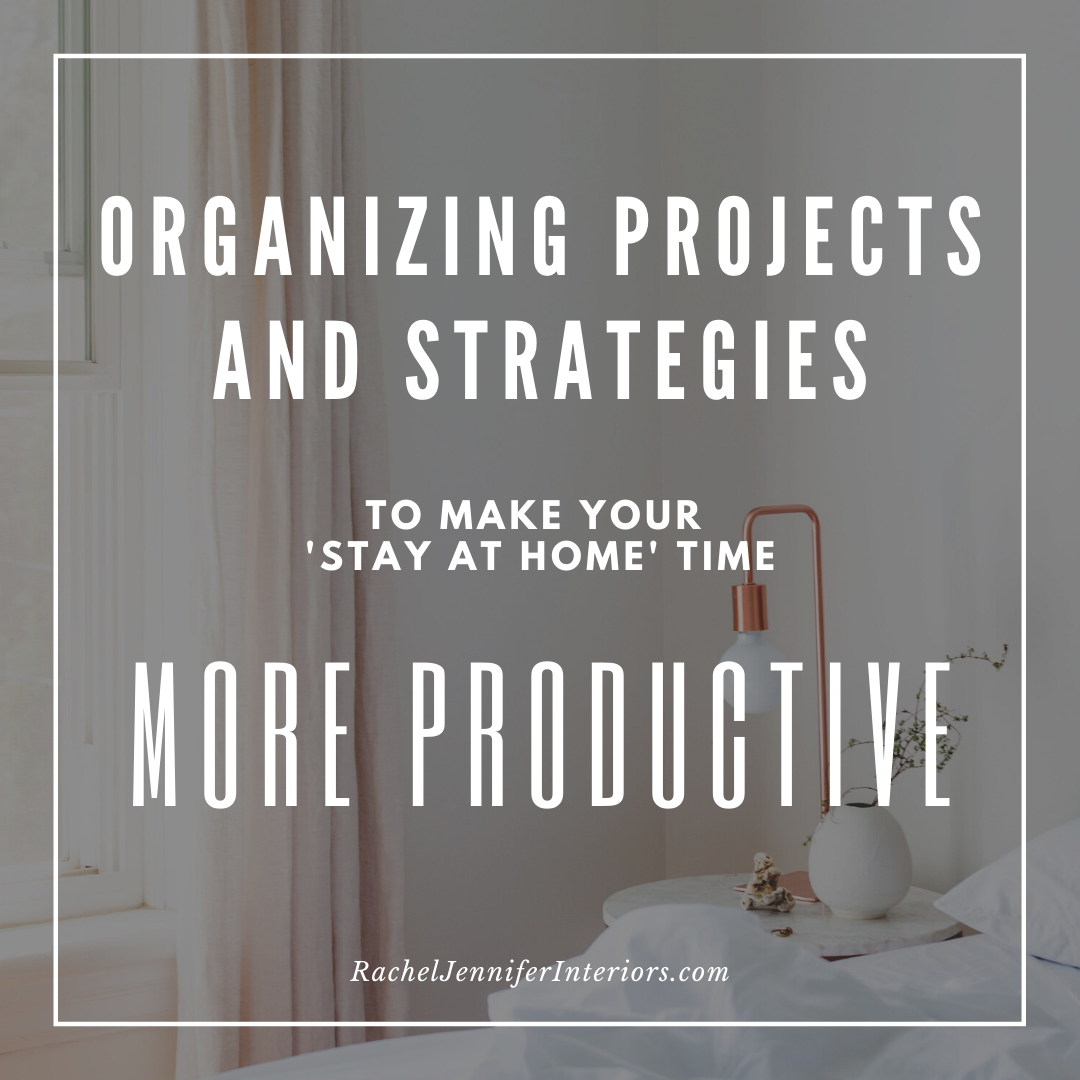 As our country attempts to quell the spread of COVID-19, and more and more states across the country issue stay-at-home recommendations, the rhythm of our daily lives & schedules becomes disrupted.  It can be easy to get overwhelmed thinking about everything that we can't change, and can't control.  But just because we are stuck at home, doesn't mean we have to be bored!  Let's keep our minds occupied and use this time wisely by tackling some projects around the house.  Included below are some ideas, and if there are other areas of the house you'd like to hear about, send me a note and let me know!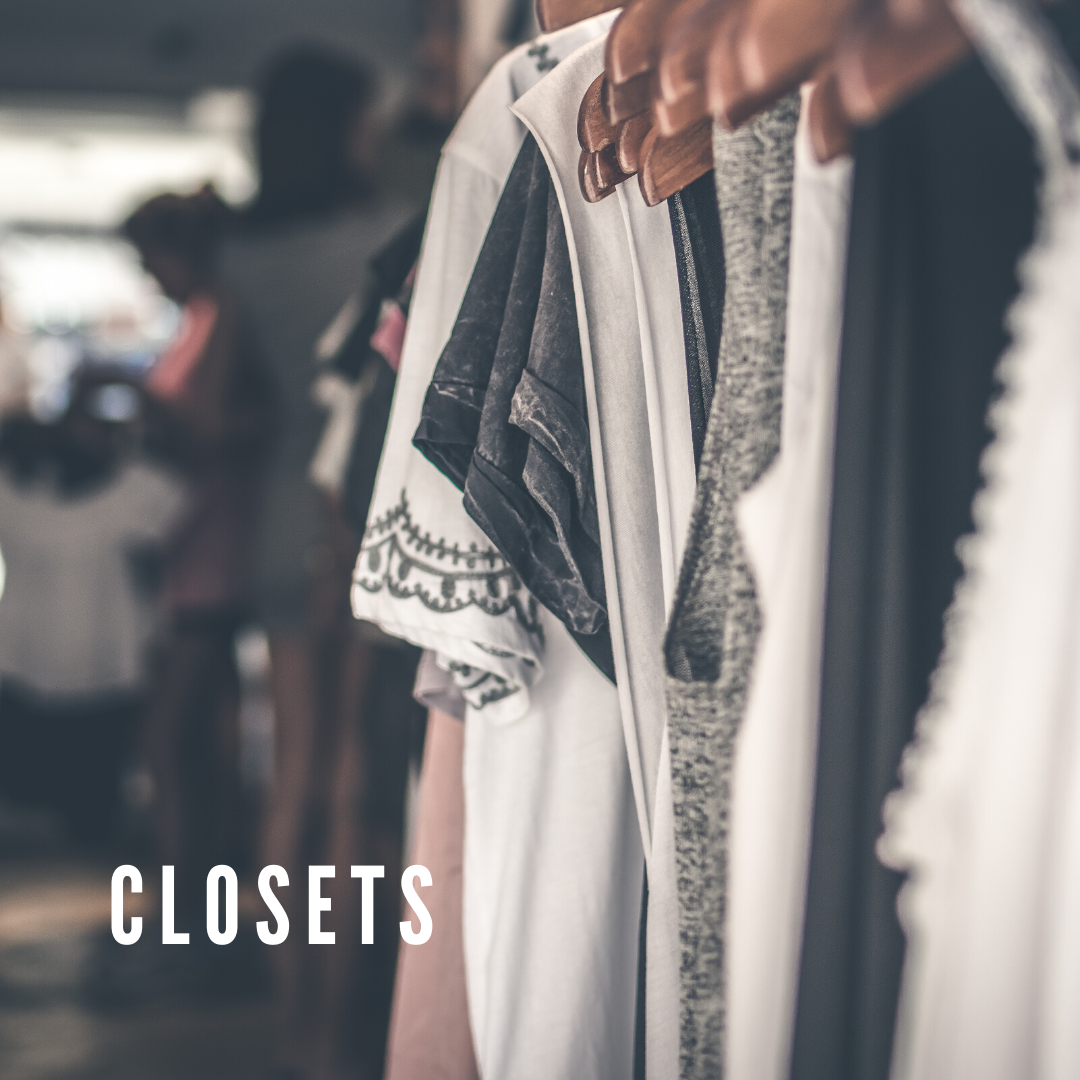 Clean out the closets
Bedroom closets: Take stock of different categories you may have in your bedroom closets & dressers.  Choose one category to start with, and gather everything in that category into one space.  Examples of categories would be shoes, dresses, suits, active wear, etc.  Try things on and evaluate what can be donated or sold.  This is also a great time to evaluate your storage usage and rearrange anything needed!
Kids closets: This is a great time to go through the kids' closets and dressers.  It's about time to pack up the heavy winter pajamas and sweaters, and the kids are home to try things on for size.  Bring out all the short sleeved shirts to see what will fit this summer, and make a list of items you'll need to purchase.
Entryway: Take a look at your entryway storage, whether it is a coat closet, garage, or mudroom.  You probably have some winter items hanging around that are not needed anymore this time of year.  Depending on your storage options, get these items packed up or placed on higher shelves to make way for spring items.  Gather all spring entryway items and get them stocked and ready for this season's use.  Ideas include rain coats, bug spray, sunscreen, and umbrellas.
Organize & clean out the kitchen
Utensil drawers: Empty out utensil drawers onto the counter.  Once they're empty you can wipe down the insides of drawers and dividers.  Before you put everything back, see if you have any duplicates, or items that don't ever get used.  You may even spot an opportunity to rearrange the drawers to be better utilized!
Appliances: Give small appliances a good wipe down, inside and out.  Crumbs accumulate in toasters so fast, and they can cause a fire hazard.  Take apart the bottom of the pitcher on the blender and clean each piece.  Staying on top of these small cleaning jobs can extend the life of your appliances!  Clean out the fridge & freezer, and take note of foods that you'll need to eat before they spoil.  You can plan tonight's dinner and use up these odds & ends.
Categorize: A great way to take on a portion of the kitchen, without taking everything out at once, is to focus on one category.  So for example, you could choose tupperwares to start with.  Go around the whole kitchen and gather all the containers and lids.  Match & stack everything that you can, and discard anything that doesn't have a match.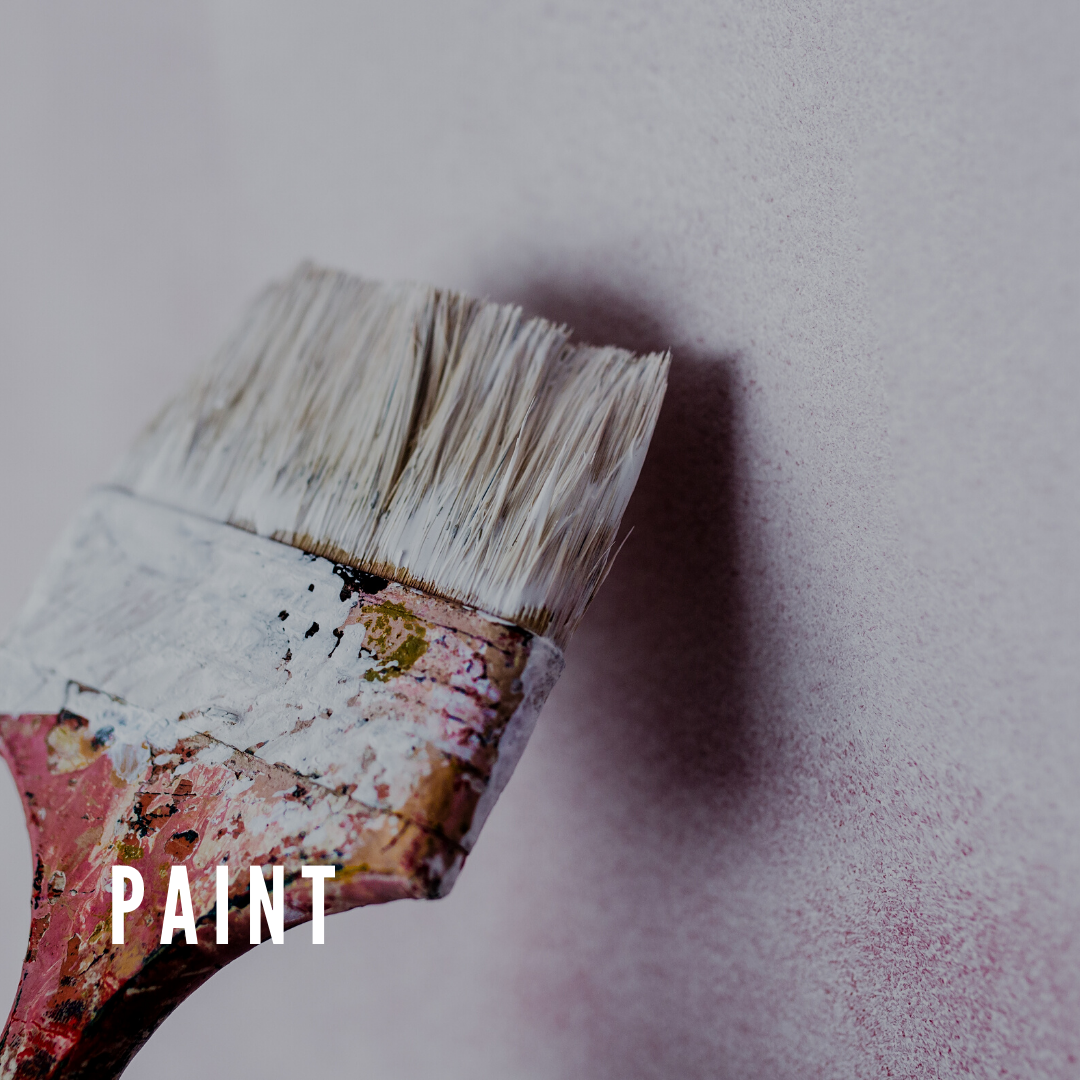 Touch up paint
Windows & trim: Nothing freshens up a windowsill like a fresh coat of white paint.  And really who has time to go around and do this on a regular basis?  Crack open a can of trim paint and go around the house touching up doors, trim, and windowsills.  Your rooms will look renewed in no time!
Clean up walls: Walls in high traffic areas such as hallways and entryways can be hit hard with fingerprints and dust.  If a good cleaning doesn't quite do the trick, it can be helpful to just give the wall a fresh coat of paint.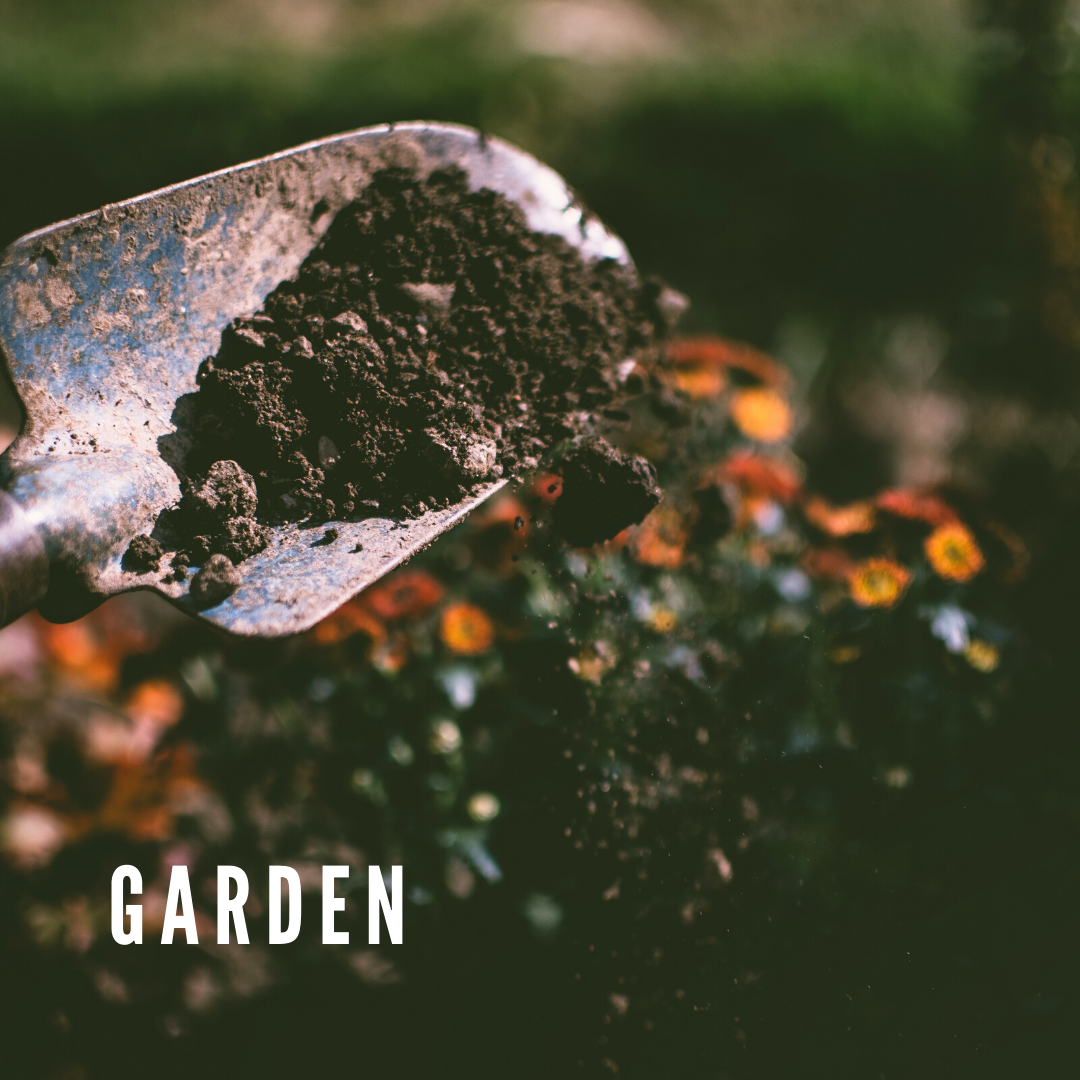 Outdoor spring cleanup
Remove leaves & debris: No matter how much time you spend raking and cleaning up in the fall, there always seem to be straggler leaves and fallen branches come springtime.  Now is a great time to get the remaining debris out of garden beds and off of lawns.
Tend to the garden:  There are a lot of spring bulbs that can be planted this time of year, for summer blooms later on in the season.  Instead of making a separate trip to a garden center, just check the grocery store when you do your regular food shopping and see if they have a display there.  Some garden centers are also offering pickup options to maintain social distancing.  This is also a great time of year to split hostas & distribute them evenly in garden beds, and spread mulch if you have some bags of it leftover from last year.
Fertilize your houseplants: The days are getting longer, and your houseplants are probably waking up due to the extra light.  This is a perfect time of year to give them a little energy boost for all the new growth that will be coming up.  There are many different fertilizers you can use; examples include gradual release granules, water soluble food used during your regular waterings, and even fertilizer spikes.  You can also customize your nutrient mix to the type of plant you are feeding, so they get the perfect balance.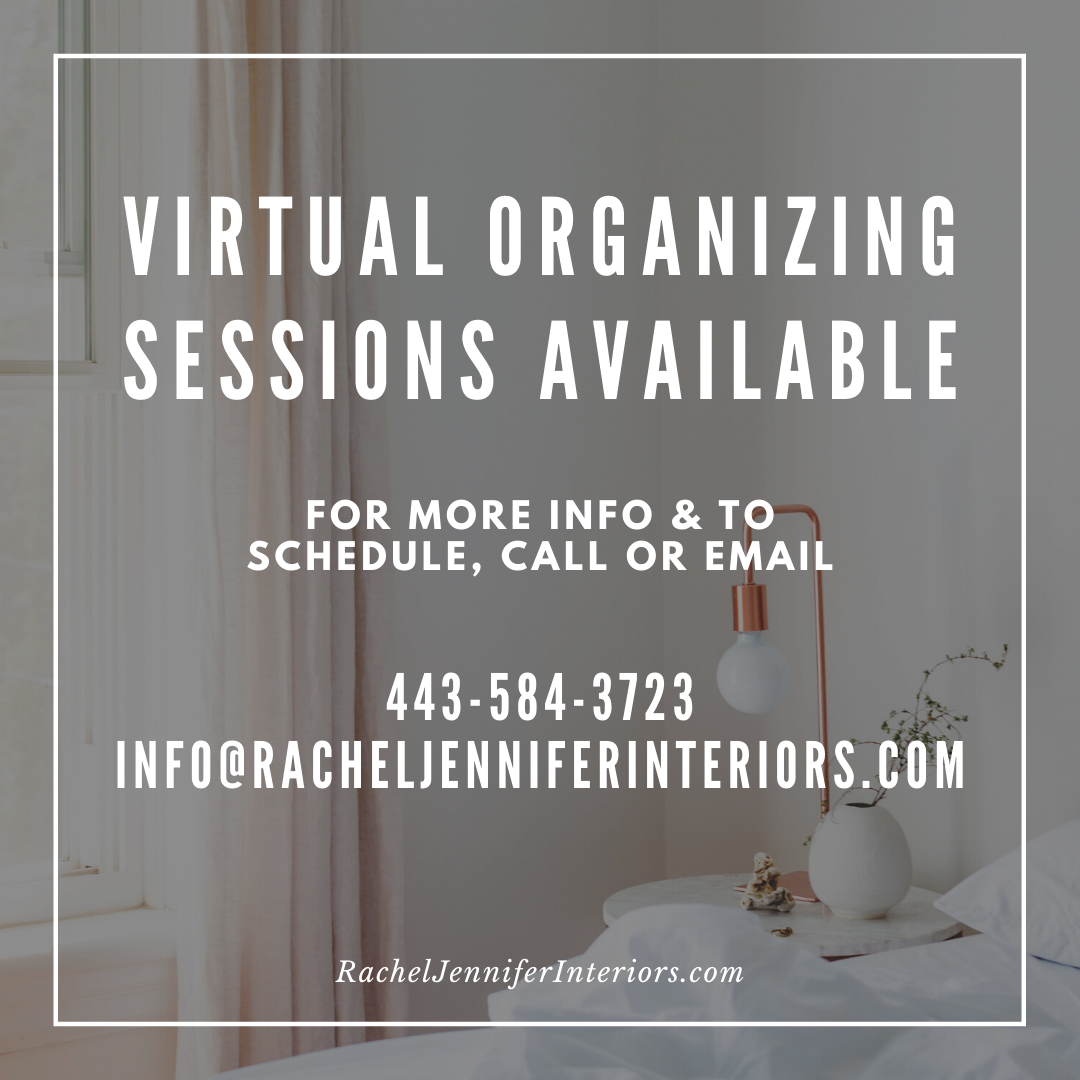 Need more detailed help?  I'd be happy to take a look at your space, and make personalized recommendations.  Contact me anytime for ideas or to schedule a virtual session!  I'd also love to hear from you if you complete a project on your own, and see the results!