Welcome to my blog page!  From the time that I started my business, I went back and forth on whether or not I wanted to include a blog.  Finally, I decided that there are topics I'd like to speak on beyond the short Facebook posts I already share.  I plan to include projects that I've tackled around my own home, as well as tips and tricks I've utilized in clients' homes and other ideas.  Please let me know if there are specific topics you'd like to see covered here!
For my first post, I'd like to focus on community.  It has always been my intent to have a strong tie to our local community through my personal life as well as my business.  As I work on de-cluttering my own home as well as my clients' homes, I am constantly reminded that we are fortunate to have everything we need and more.  I find it is helpful to keep this in mind when deciding what to part with in your home!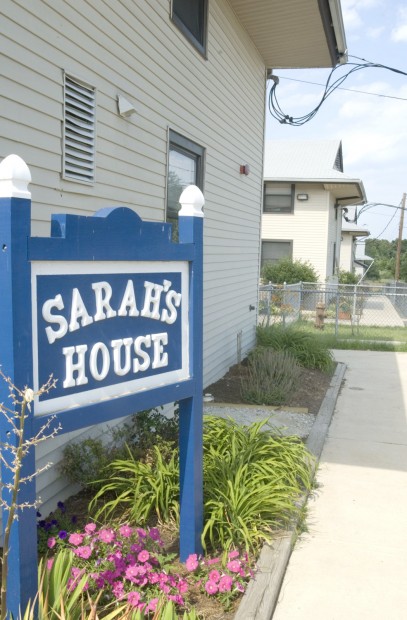 A while back I shared some information about Sarah's House on my Facebook page.  Sarah's House is a local homeless shelter just outside Fort Meade, that provides transitional housing for not just adults, but families with children as well.  It is one of 4 county-funded homeless shelters in Anne Arundel County, and one of 3 Army sponsored shelters in the US.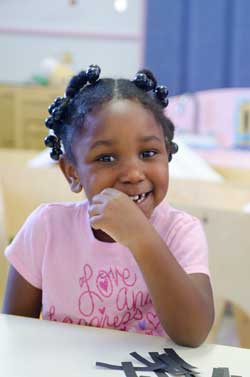 Because of the supportive nature of the local military community, Sarah's House is able to offer a range of services to their residents, including educational resources and seminars, a licensed child care center, and transportation to and from work and doctors appointments.
For more information on this charity, as well as their wish list, please visit their website: http://www.catholiccharities-md.org/sarahs-house/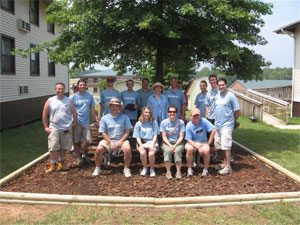 They also have an outreach program, which follows up with families who have moved out of the shelter and into their own homes.  Which brings me to another wonderful organization I'd like to highlight today.

Hope For All is a non profit organization that supports individuals and families transitioning from shelters into their own homes.  Their organization has two main programs.  "Houses Into Homes" involves furnishing the spaces these families are moving into, and, as the name suggests, helping to turn that space into a home that the residents can be proud of.  They accept referrals from Sarah's House, as well as other area shelters such as Arundel House of Hope.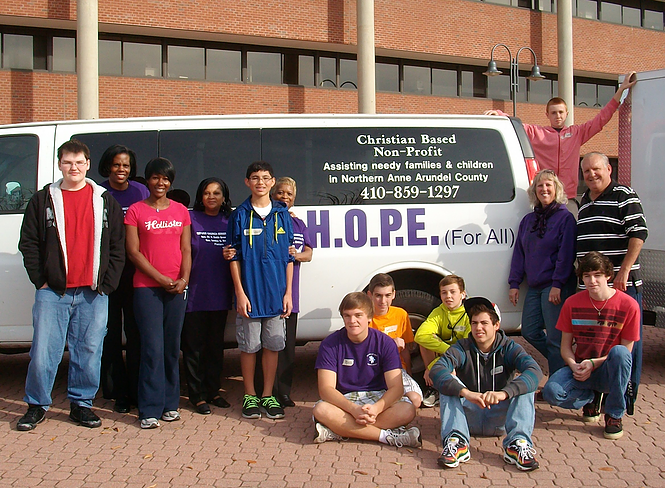 I often hear from clients as well as friends and family who are looking for somewhere to donate bulky furniture items if they don't sell through Craigslist or other means.  What's so great about this organization, is that they will accept drop offs, and they will also come pick up large, cumbersome furniture items!  They furnish about 200 homes each year.  So you can not only part with items that are getting in the way in your home, but ensure that they are being re-purposed in a really valuable way.
The second program they offer is called "Head to Toe."  It involves providing presentable clothing for children to wear to school.  Too often children who don't have access to multiple outfits will avoid going to school because they are embarrassed to have to wear the same clothes day after day.  Hope For All clothes 3,000+ kids each year, giving them the confidence to go to school and focus on their education.
For more information on Hope For All, please visit their website: http://www.hopeforall.us/
So as you are making progress on your spring cleaning this year, keep in mind the families who would treasure the excess clutter that is getting in the way at your home.  You can even schedule a pickup for right after your yard sale, so that nothing comes back into your house!